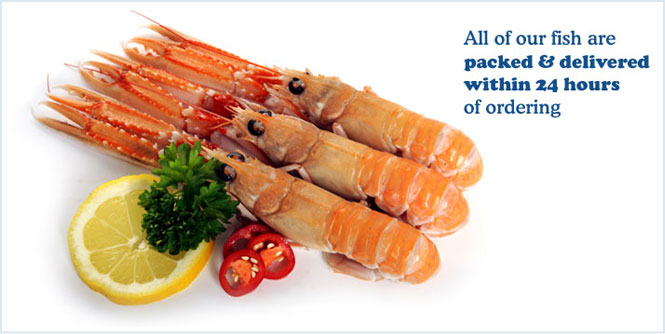 Order now and enjoy a huge range of Fresh Fish delivered direct to your door. Buy fish online today and enjoy it tomorrow!
Bells Fishmongers have been supplying Fresh Fish & Seafood since 1970. We pride ourselves on sourcing the best quality fish from a wide list of trusted suppliers. Our large selection of fish & game is all sourced & delivered to us within 24 to 36 hours of being caught. This means we are able to deliver the freshest fish direct to your door within 48 hours of landing.
Bells Fishmongers is based in Carlisle, this enables us to have the pick of the crop & offer the best range of quality, Fresh Fish around. Being so close to the Scottish border enables us to source from Scotland, England & the Shetland Islands to bring you the best Shetland Mussels & fish in the UK.
Recent News
Wild Salmon & Sea Trout

The season has now become for the Wild Solway Salmon & Sea Trout. There have only been a few fish in so far but we are taking orders, so if you think you would like one then give us call and ask for Philip. They come in various sizes and we can prepare them for you.

Dressed Crabs

We have this morning just recieved our first delivery of fresh dressed Crabs. They are a little late this year due to the cold weather we've had but hopefully that will be them up and running for the next few months. So grab them while you can. The Tuna that has come in this morning is also t...
Dear Mr Bell Just wanted to thank you for my recent order which was delivered on time and was well packed. All the produce, ie the pheasant, rainbow trout, game pie mix and Craster kippers were very fresh and appetizing. They were individually packed with the use by date, and also the recommended date for the freezer which I found very useful. I have ordered from other on-line companies previously but yours beat them all, for freshness, quality and price. Thank you, I will be ordering again Kind regards Jean in Lancashire.
Jean Pilkington - Lancashire
I will never be you best customer.....but I WILL certainly be a regular one !! Your product and service are excellent..........painlessly ordered and delivered in less than 24hrs. Even allowing for your delivery charge, I have saved £10 (on this order) on the prices charged at my local fishmongers (Birkenhead Market, Wirral......£15 per kilo !). I hope that these crab claws taste as good as they look !! (for my 70th birthday next week) Sincerely Bill Cooper.
William Cooper - Cheshire
Hi Philip I just wanted to say thank you for sorting out the problem with my delivery so promptly. The order arrived yesterday and looks as good as ever! I have used several different mail order companies for fish orders and I have to say that yours are by far a superior product. Many thanks Kathyrn
Kathryn Jones - Leicestershire