About Bells Fishmongers
Here at Bells we have been trading in fish since 1970, so have a long tradition of sourcing the best quality fish from a wide list of trusted suppliers. To ensure fish is of the highest standard we get fresh deliveries 6 days a week. Native fish arrives to us within 24 hours with continental fish arriving in just 36 hours. This means we can deliver fish within 48 hours of landing direct to your door. Being based in Carlisle is an important factor as our central location allows us to pick and choose from markets in both Scotland and England, by doing this we can provide the best quality at the best price.
Not only do we provide an excellent fast nationwide delivery service of sea fresh fish but it is also possible for our local customers to buy direct from our premises. Please see the details below!
Visit us and see our extensive range of fresh and frozen game and fish. Our staff are happy to prepare the food to your specific requirements.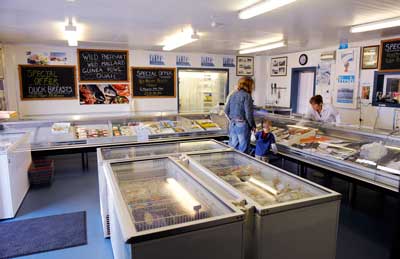 Our open times are
Tuesday to Thursday

8.30am to 3.00pm

Friday

8.30am to 4.30pm

Saturday

8.30am to 12.00pm
And the address is: 16 Westmoor Road, Kingstown Industrial Estate, Carlisle, CA3 0HD.
Alternatively our mobile shop calls at several different locations during the week. You can purchase straight from the mobile shop or call us on 01228 542924 to place your order and collect it from us when we call in your area!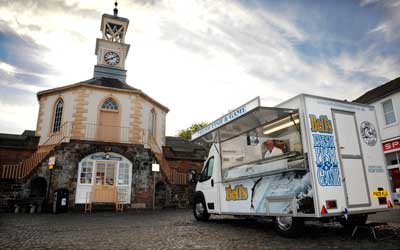 Our mobile shop calls at the following locales:
Dalston

Tuesday - 9.00am to 12.00 noon

Brampton

Wednesday - 8.00am to 12.45pm

Aspatria

Thursday - 9.00am to 11.45am

Annan

Friday - 8.15am to 15.00pm